BLOG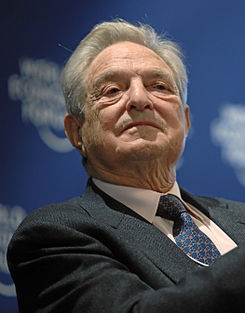 During the second quarter of this year two of the most notable billionaires, Paulson and Soros amassed large quantities of gold.  Over the past few years we have increasingly seen more and more of the affluent dive into gold.
In this particular case former treasury secretary, John Paulson, increased his holdings of SPDR Gold Trust by 26%.  This represents a much larger clearer vote of confidence when you consider that of the $21 Billion hedge fund run by Paulson has 44% of its assets tied up in gold bullion.  This is a big statement coming from our former US Treasury Secretary.
Additionally, noted billionaire George Soros doubled his holdings in gold.  The Soros Fund Management LLC raised its stake to 884,400 shares. Ironically, spokesmen for both financial mammoths declined to comment earlier this week on their recent acquisitions.  As much as I dislike George Soros, he is a brilliant man and when he invests it is extremely important to see where he goes.