100 Oz Academy Bars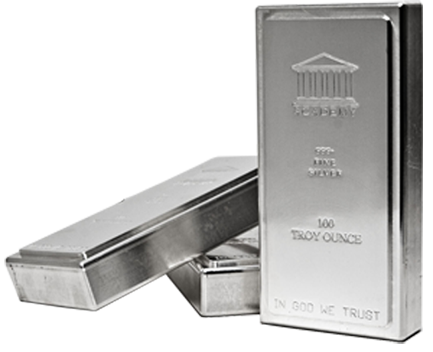 Specifications
Price
Shipping & Handling
Silver Content:

100 Troy Oz

Please call for latest pricing
100-400 oz:

Call for quote

Total Weight:

100 Troy Oz

 
500+ oz:

Free shipping

Purity:

.999

 
 
PLEASE NOTE: Due to unprecedented market activity and demand for silver, premiums are fluctuating daily and we are providing quotes by phone only. Call us at 713-855-2039  for our latest premiums.
Academy "stacking" silver bars are among the finest in the world. Made by the Academy Group according to ISO specifications, the Academy silver bars are approved for IRA investment, and are highly popular bars among investors. The Academy Group is a well-respected precious metals refinery out of northern New Mexico that has refined silver for over 30 years. Academy refines millions of ounces of gold and silver every year.
Their precision-cut manufacturing makes them easily stackable, and very secure against tampering. Because of their highly polished front, their ridged sides, and their machine-swirled back side, it makes it almost impossible to drill, shave, or otherwise tamper with the bar. This feature makes the Academy bars even safer to buy and sell, especially as the price of silver continues upward and counterfeiting becomes more of a concern.
The stackable feature of the Academy bars makes them easy to stack, count, and store. See for yourself why Academy silver bars are the world's standard of excellence in silver bullion.
PLEASE NOTE: Prices are subject to change at any time based on market conditions. No order is final until confirmed with our sales department.